Urgent appeal for endangered Jews in the Ukraine
Help Ukrainian Jews Make Aliyah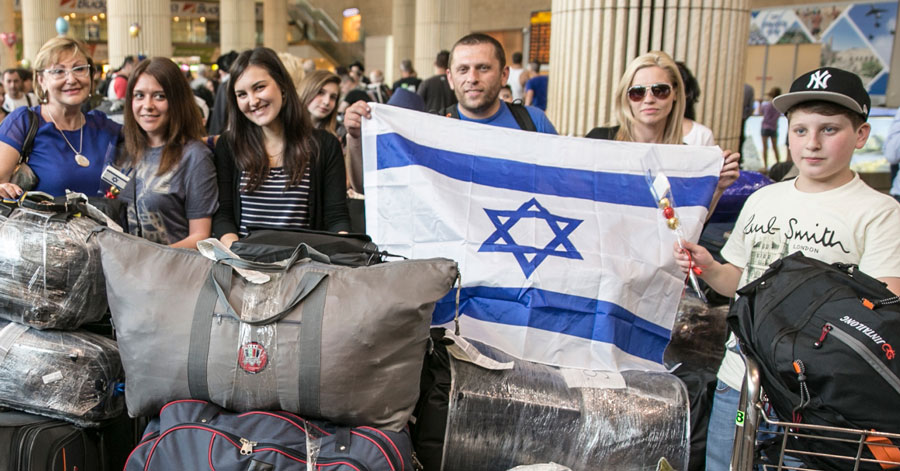 Donate
The ongoing civil war in Ukraine has caused great concern for the Jewish people living there. Over recent months, this conflict has turned into brutal urban warfare between Ukrainian troops and pro-Russian forces, reducing the population of many cities. There are thousands of Jews now living in refugee camps in Ukraine who have decided there is no reason to go back to their homes and some will now make the move to Israel.
Yet many elderly Jews remain shut up in their homes in eastern Ukraine. There is no power or running water in many towns, the trains have stopped operating, shooting and mortar fire can be heard all around, and competing militias have set up roadblocks everywhere and demand bribes for safe passage.
Nonetheless, efforts are underway to send in rescue teams to bring many isolated and internally displaced Jews out to safety. The Jewish Agency has asked the International Christian Embassy Jerusalem to help fund these rescue efforts, which will eventually lead to their Aliyah to Israel.
They will need to be brought out to safety while immigration authorities are expediting their paperwork. The ICEJ has already handed over enough funds to assist almost 1,000 Jews awaiting flights to Israel. We have also committed to help fund this most urgent humanitarian mission to rescue trapped Jews still in eastern Ukraine, but we need your gifts to make it happen.
So please help us by making your most generous contribution today for the urgent Aliyah of Jews from Ukraine.
Donate