ICEJ Weekly Webinar Series
Thursdays 9AM (ET)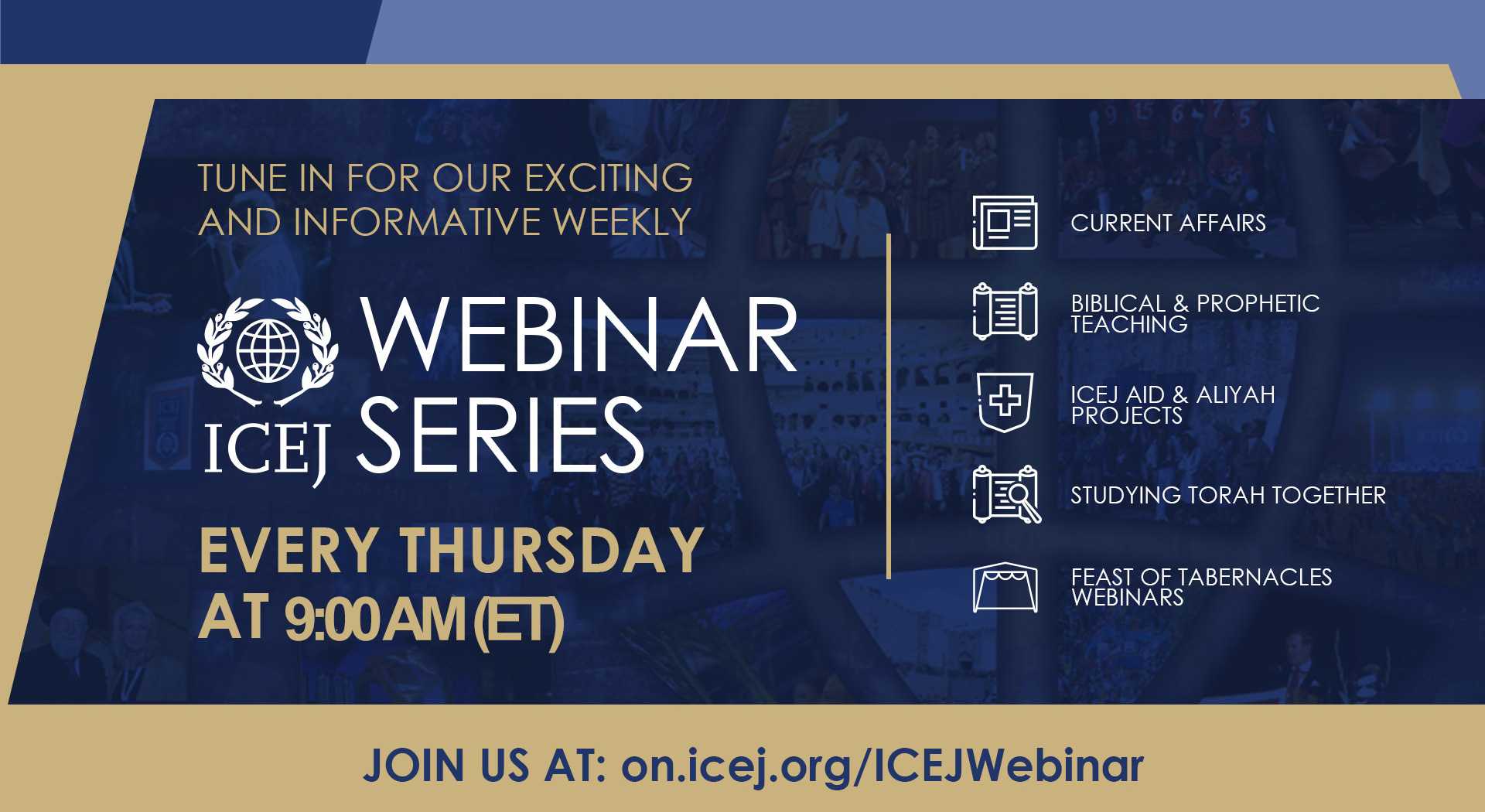 Tune in for our exciting and highly informative weekly webinars each Thursday at 9am (ET). Topics include:
Current Affairs
Biblical and Prophetic Teaching
ICEJ AID and Aliyah Projects
Studying Torah Together
Feast of Tabernacles Webinars
Always timely, our weekly webinars feature biblical experts, Israeli dignitaries, global Christian leaders, and special Jewish guests.
We hope you will join us!