Definitions & considerations
Christian Zionism in Balance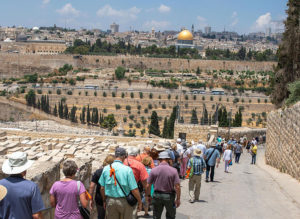 By Rev. Malcolm Hedding
March 2011
Today Christian Zionism stirs up all sorts of reactions within the confessing church and sometimes is regarded as extreme or even heretical as a theological position. Those taking this view forget that some of the greatest leaders of the church through history held this position.  Indeed a good case can be made that the Apostolic Band did (Acts 1:6). The documents of the early church reveal that for much of the first three centuries of the fledgling church this was the predominant view.  The Puritans of the 17th century, who gave us democracy in its present form (Oliver Cromwell) and the now famous Authorized Version of the Bible in 1611, were Christian Zionist by belief. The greatest revival the world has ever seen was led by Christian Zionists. They would not have called themselves this as the term was not in use but their belief system would have branded them as Christian Zionists today. I am speaking about the Wesley brothers, Charles and John. The Pietists of Switzerland, Moravia, Germany, and Sweden had amongst them leaders who held "restorationist views." The Moravians, for instance, greatly influenced the Wesley brothers.
We can add to this list names of people like Charles Haddon Spurgeon, Bishop Ryle of Liverpool, Professor Jacob Janeway of the Scottish National Church and many more. In our times one of the world's greatest expositors of the Bible, David Pawson, is a Christian Zionist and his book, "Unlocking the Bible", is presently one of the world's best selling Christian books. Derek Prince led hundreds of thousands of people all over the world to Christ and was also a dedicated Christian Zionist and then, one of the greatest evangelists of our times Reinhard Bonnke, who in Africa alone has brought 55 million people to Jesus, is a Christian Zionist! This is just the tip of the iceberg. Just two weeks ago we hosted the General Executive of the Assemblies of God of Southern Africa. These wonderful brothers in Jesus give oversight to some three thousand churches encompassing hundreds of thousands of believers in Jesus. They are a spiritual force to be reckoned with and yet they also see and acknowledge the hand of God in Israel's modern day restoration as does Dr. Jack Hayford the revered leader of the Four Square Church of God in the USA.
The Lausanne Conference, recently held in Cape Town, released a pre-conference statement essentially stating that Christian Zionists have to be corrected. There was such an outcry from responsible theological quarters all over the world that they had to release another statement retracting their earlier position. What does this mean? Precisely this: That great church leaders hold, and have held, Christian Zionist views just as great church leaders have not held these views. This in turn means that we should be very careful how we handle this matter and it should never divide us or bring us to a place of hostility even if we are right! Paul warns that a faction in Corinth existed that claimed allegiance to Christ (1 Cor. 1:12). The problem is they were hostile and divisive!
Definition
Christian Zionism is the belief that the land of Canaan, for the purposes of world redemption, is the everlasting possession of the Jewish people (Gen. 17:7-8).
This promise, given by God Himself, was ratified in the Abrahamic Covenant. There is absolutely no evidence in the Bible that this promise has at any point been annulled or reconstructed. Indeed scripture affirms that it cannot be (Rom. 11:29; Gal. 3:17; Heb. 6:13-20). The Covenant was made in an unconditional manner and, if it had any conditions, they were that Abraham should pass the tests that were set before him in the "binding of Isaac", which he did! (Gen. 22:15-19)
The power of the Abrahamic Covenant has been played out in history by the return of the Jewish people to Canaan and it is this Covenant alone that guarantees the existence of the Jewish people in Canaan as a nation (Jeremiah 31:35-37, Psalm 105:7-12). Throughout history people groups have disliked this idea and have resisted it to their own hurt and shame. Jesus said that this race/nation will not pass away before all things are fulfilled (Luke 21:32-33).
The Abrahamic Covenant is essentially a Covenant of salvation in that it constitutes God's decision to save the world (Gal. 3:8). Both Jesus and John the Baptist arrived because of its promises (Luke 1:54-55, 68-73) and the once for all finished work of Jesus on the cross made possible its promises (Gal. 3:8-8, 13-14, 18, 29). It is to be noted that the Abrahamic Covenant has been fulfilled many times in Israel's history. It carries a twofold promise. That is, a promise in Jesus (the seed; Gal. 3:15-18) who will make good its vision of salvation for all families of the earth (Gal. 3:8) and a promise of everlasting possession of the land of Canaan to the generations or the seeds of Israel (Gen. 17:7-8). The first promise in Jesus has been partially fulfilled in His first coming but awaits completion in His second coming (Luke 1:31-33). The second promise has been fulfilled twice. That is, once in 537 BC and again in 1948 AD (Isaiah 11:11; Amos 9:13-15; Jer. 31:35-37).
So called "Fulfillment Theology" (Super-sessionism/Replacement Theology) that only concentrates on the first part of the Covenant that has to do with the first coming of Jesus and then "closes the door" on any further fulfillment of the Abrahamic Covenant is incorrect and enjoys no biblical evidence. To support this view it further deviates from scripture by suggesting the reconstruction or abolishment of the Abrahamic Covenant.
Considerations
The Jewish people, while mediating the Abrahamic Covenant to the world, are responsible to radiate the light that they mediate! Their disobedience does not cancel the Covenant but it does remove from them the privilege of enjoying its benefits. Thus rebellion does not take from them possession of the land but loss of domicile! The privilege of living on it! This is the warning of the Torah and the abiding lesson of the Major and Minor Prophets. This is why God always warns them but at the same time encourages them with restoration and blessing if they obey (Amos 9:9-15).
It is thus not biblical to suggest in any way that the Abrahamic Covenant has been abolished or reconstructed and equally, it is not biblical to assert that the Jewish people can live on all the land promised to them without reference to their spiritual condition. It is at this point that many Christian Zionists fail and that many of those opposing Christian Zionism fail!
As a nation, Israel remains in rebellion against Jesus of Nazareth and this factor has more to do with her present struggle than we are prepared to admit! (Matt. 23:37-39) (Luke 19:41-44) Jesus is a Jewish Messiah and the only way of salvation (Acts 4:11-12).
Israel's "chosenness" is to be seen as in role and not as in racial superiority. God loves all people the same (John 3:16). She nevertheless is the vehicle of world redemption and the custodian of that purpose and its conclusion (Rom. 3:1-2; Rom. 9:1-5; Rom. 15:27; John 4:22). This is why she is to be blessed but not idealized and corrected but not demonized! Christians always lack balance and opt for one or the other extreme when it comes to Israel. God is watching (Zechariah 2:8). It is to be noted that Israel's peculiar role as the "messenger of world redemption" is the reason for anti-Semitism! In short the existence of Israel reveals and challenges the existence of the devil (Rev. 12:1-4). Hitler's gas chambers and final solution demonstrate the extent of demonic hatred of the Jew! All peoples of the world are held accountable by God for collaborating with this wickedness.
Much of Israel's suffering is sourced at a demonic root because of this role. That is, the powers of darkness are convinced that they can frustrate the purpose of God for world redemption by liquidating the nation of Israel. However, it is also true, as we have noted, that her rebellion against God has also been at the root of her troubles and still is!
Restoration
Israel's modern day restoration is because of the Abrahamic Covenant. The God of the Bible keeps His promises! (Hebrews 6:13-20) This current return, however, is different in that it is in unbelief; a fact that scripture acknowledges. A process of conflict and struggle in the land, according to scripture, will remove unbelief from Israel (Hosea5:15) (Ezek 36:24-28) (Rom. 11:25-26). It is also worth noting that all passages in the Bible dealing with eschatological themes place Israel back in the land at the consummation of the age (Zechariah 12-14; Matthew 24, Mark 13 and Luke 21). They even suggest that a Jewish Temple will be rebuilt on the Temple site! In other words, no matter how you cut it, history ends with the Jewish people back in the land of Canaan and indeed in Jerusalem. (Luke 21:24) In other words history ends with the Jews back in Canaan and in Jerusalem and the question we each one have to ask ourselves is, "Is this a coincidence and, if so, why would the God of the Bible defend a coincidence?" (Zechariah 12:7-10)
It is also true that these eschatological passages place Israel's final restoration in a context of great upheaval and indeed global conflict. She will not be "left off the hook" meaning that the God of the Bible is putting her, those engaged with her, the nations and the Church to the test! (Rev.3:10) It is here that issues of justice and righteousness come in. We of all people must care for all people while not denying the purpose of God in the Abrahamic Covenant.
Paul demonstrates, time and time again, that our theology must have a practical outworking. Even this meeting has to be challenged by this notion. Discussing theology is good but if it is an "end in itself" it becomes sterile and sinful. Some people think that championing their theological cause in a theological lecture room is serving God's purpose. This is a delusion! What are we doing for the poor, the brokenhearted, the voiceless, and the weak of this world? (Gal. 2:7-10) What have you done? I learned this lesson well in the Apartheid era in South Africa in the 1980s.
You may well differ with my Christian Zionist theology but the International Christian Embassy Jerusalem has mobilized millions of Shekels to help Jews, Arabs, Palestinians, Druze, Christians, and Africans in Israel. So, by all means defend your theological position but if this defense does not invest resources in the poor I doubt your commitment! (James 2:5; 14-20)
On the point of restoration, it is to be noted that Israel's regathering has always resulted in the mediation to the world of an additional redemptive Covenant. Israel has not returned to Canaan in our time because of the demands of the prophetic scriptures. Prophesy always confirms the purpose of God. That is, it validates the "timing of a covenant." Thus, it is my belief that the prophetic validation surrounding this present restoration of Israel heralds the soon arrival of the fullness of the Davidic Covenant. (Zechariah 14:16-21; Isaiah 11:4-9; Rev. 12:5; Rev. 22:16)
Rev. Malcolm Hedding
ICEJ Executive Director Emeritus (2000-2011)
March 2011
---
Notes
Galatians 3 does not in any way reconstruct or annul the Abrahamic Covenant. Paul's point is that the beginning of world redemption initiated by the Abrahamic Covenant established salvation by faith alone and not by the works of the law that came 400 years later as a "school teacher" to show us our sin and lead us to Christ. (3:24) The goal of the Abrahamic Covenant was always the coming of the "seed" Jesus for only He could do what it promised and what we could not do for ourselves. If this be not true the whole initiative is pointless. This does not remove from the Jewish people the promises made to them and neither does Paul suggest this. Actually he affirms these promises in Romans 9-11.
Christian Zionists who are not anchored theologically tend to "rubber stamp" all that Israel does; they drift toward dual covenant teaching, become "judaizers" and lack compassion for the Arab peoples of the region.
Christian Super-sessionists who are not anchored theologically tend to drift toward anti-Semitism, are disconnected from the purpose of God in Israel's restoration, embrace deviant methods of biblical exposition and can end up supporting sinister agendas for the destruction of Israel. For instance Naim Ateek in his book, "Justice and only Justice", writes about what he calls a "new hermeneutic" on page 81, and states, "When confronted with a difficult passage in the Bible one needs to ask such simple questions as: Is the way I am hearing this the way I have come to know God in Christ? Does this fit the picture I have of God that Jesus has revealed to me? If it does, then that passage is valid and authoritative. If not, then I cannot accept its validity or authority."
Both "fault-lines" end up in liberation theology!