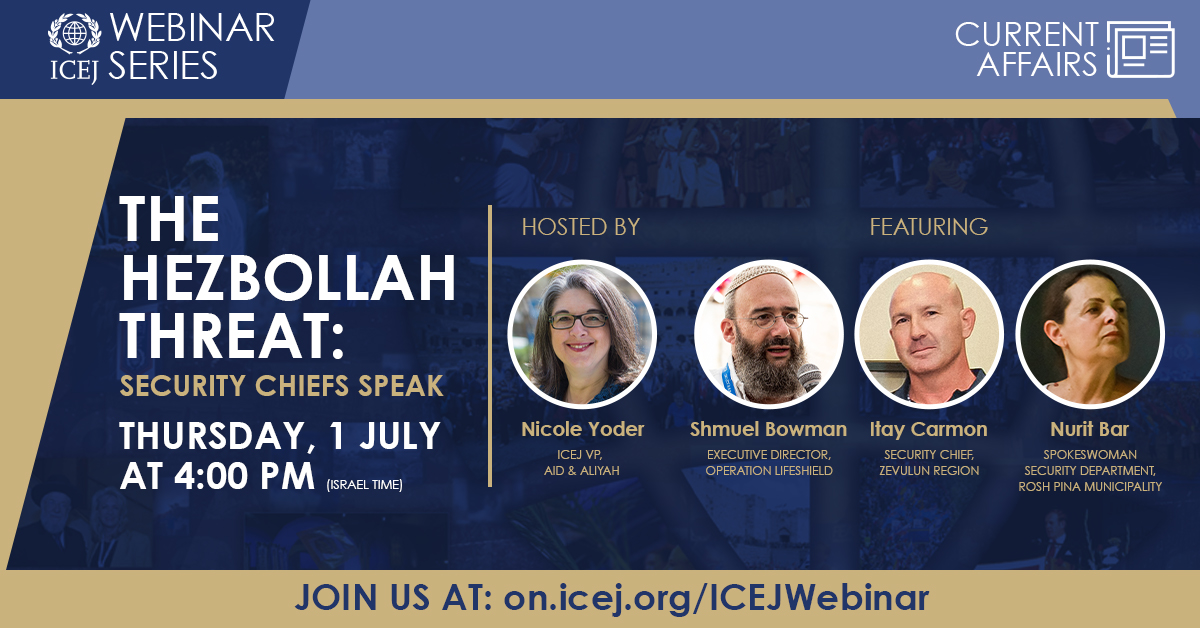 Thursday, July 1, 9am EST
"The Hezbollah Threat"
Join on Zoom
---
Join the ICEJ's Nicole Yoder and our partner in placing bomb shelters and other life saving equipment, Rabbi Shmuel Bowman, Executive Director of Operation LifeShield, as they discuss the ongoing battles faced by residents of southern Israel and what you can do to help. Itay Carman, Security Chief of the Zevulun Region and Nurit Bar from the Security Department in Rosh Pina will join the discussion to give professional insight on the challenges facing Israel from both the north and the south.
---
Join us every Thursday at 9:00am (EST) for informative webinars featuring global leaders speaking on topics specifically geared for Israel-minded Christians.
Recent Topics have Included:
The New Israeli Government
Resurrection and First Fruits
Passover and the Cross
The Israeli Elections
The ICC Decision Against Israel
The Christian Role in Israel's Rebirth
Christians and the Holocaust
These webinars take place on Zoom: on.icej.org/ICEJWebinar.
We hope you can join us.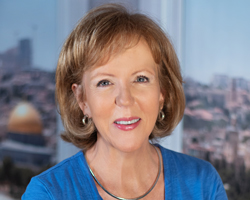 For Zion's sake,
Susan Michael
USA Director