Thursday May 13, 9am EST
"The Escalation Over Jerusalem"
---
Hosted by the ICEJ's David Parson, this high-level briefing on the current situation in Israel included a succinct review of the true causes of the current violence and its escalation, as well as an inside look on the damage being incurred there.
Special guest, Rabbi Shmuel Bowman of Operation LifeShield, spoke about the urgent need for more bomb shelters and trauma counseling. Rabbi Bowman shared a video giving great insight into the needs and the impact your gifts are already having on the Jewish people.
---
Join us every Thursday at 9:00am (EST) for informative webinars featuring global leaders speaking on topics specifically geared for Israel-minded Christians.
Recent Topics have Included:
Resurrection and First Fruits
Passover and the Cross
The Israeli Elections
The ICC Decision Against Israel
The Christian Role in Israel's Rebirth
Christians and the Holocaust
These webinars take place on Zoom: on.icej.org/ICEJWebinar.
We hope you can join us.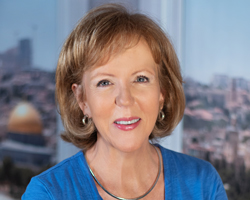 For Zion's sake,
Susan Michael
USA Director