ICEJ Webinar Series
Are Israel-Christian Relations in Crisis?
In this video ICEJ President Dr. Jürgen Bühler and ICEJ VP & Senior Spokesman David Parsons met with a special Israeli guest, Director, Knesset Christian Allies Caucus Josh Reinstein to discuss the timely topic of, "Are Israel-Christian Relations in Crisis?"
The persecution of Christians in Israel has become a much-discussed topic recently. This, coupled with news that Christian ministries have been denied visas, leads us to ask (and answer) the question, "Are Israel-Christian relations in crisis?" What exactly is happening in Israel? What pressures are being placed on Christian organizations such as the ICEJ and what does Prime Minister Netanyahu's office have to say about it? Despite the headlines, the truth may surprise you.
---
I welcome you to watch other informative webinars featuring global leaders speaking on topics specifically geared for Israel-minded Christians. 
Recent topics have included:
Special Feast Update Part 1
The Apostles' Teaching on Giving to Israel
Middle East Status Update: Energy, Politics, Security
Celebrating Israel at 75
Terror and Rockets at Passover
The Iran-Saudi deal and it's Impact on Israel
Israel's Divide Over Judicial Reforms, Part Two
Israel's Divide Over Judicial Reforms, Part One
Lessons From Purim
One Year of Urgent Ukrainian Aliyah
Israel to the Rescue: The Relief Mission to Turkey
How Can We Fight Antisemitism Together?
Best of Envision Speakers 2023
Does Israel Need Judicial Reforms?
Security Challenges of the New Israeli Government
Messianic Motifs in the Life of Joseph
The Incoming Israeli Government
Why Christmas on December 25th?
Chaye Sarah – The Life of Abraham Part 3
UN Voting on Israel
These webinars take place on Zoom: on.icej.org/ICEJWebinar.
We hope you can join us.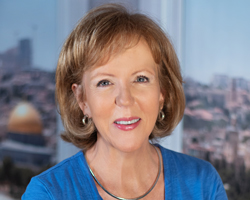 For Zion's sake,
Susan Michael
USA Director