From 1980 until today
ICEJ History of Aliyah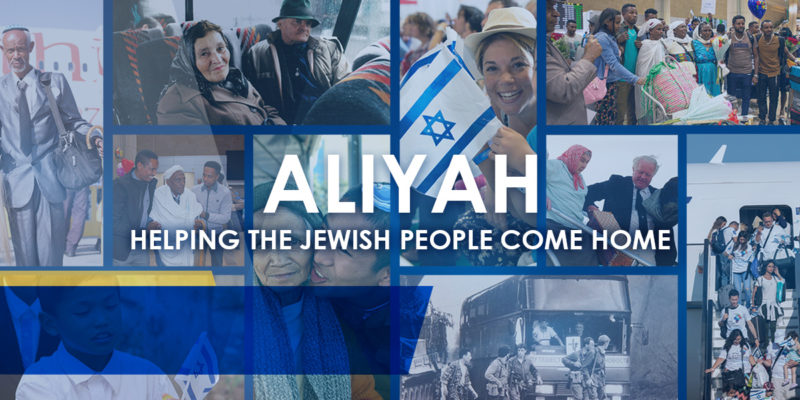 Donate
1980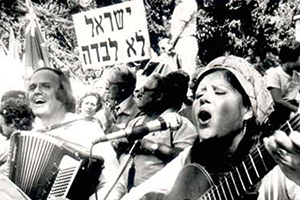 The International Christian Embassy Jerusalem is founded in Jerusalem.
---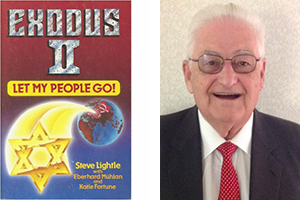 Steve Lightle gives a prophetic word that Russian Jews from the Northwest region would come through Finland.
1981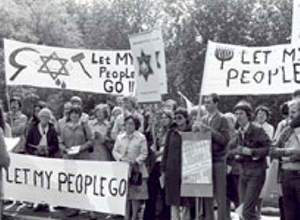 Mordechai Outcry
During the Easter of 1981 the Christian Embassy organized demonstrations around the world in support of imprisoned Soviet Jews and Prisoners of Zion, equating them with the situation of Mordechai and Queen Esther and the Jews of Persia long ago.
1984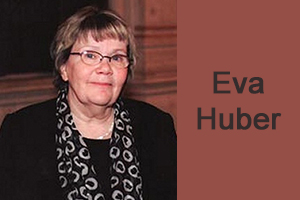 ICEJ Finland founded and supports in the work in Vienna. Eva's center has helped approximately 60,000 Russian Jewish immigrants.
1986
Jerusalem joins officially in the Aliyah work with Soviet Jews in Vienna along with other branches already involved in the work. Ulla Jarvilehto founder of ICEJ Finland was instrumental in the start of ICEJ's Aliyah work.
1989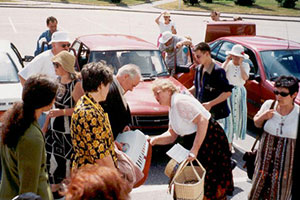 Soviet Jews begin making Aliyah through Finland. As the Soviet Union did not have diplomatic relations with Israel and consequently no direct flights, Jews from the Northwest areas of Russia went through East European countries on their way to Israel (as prophesied by Stephen Lightle). The ICEJ's Finnish Branch became one of the main points of contact for Jewish Aliyah from the Former Soviet Union.
1990
ICEJ Finland organizes the Finnish Exodus Committee that would bring more than 20,000 Russian Jews to Israel.
1991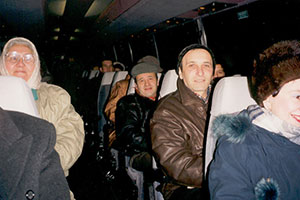 ICEJ supports the "Exobus" project bringing Jews to the airports in Russia, Ukraine, Belarus, and Eastern Europe.
---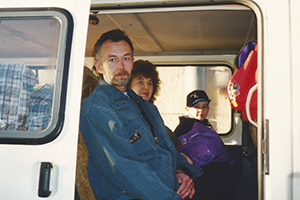 The ICEJ Aliyah route through Budapest begins.
1992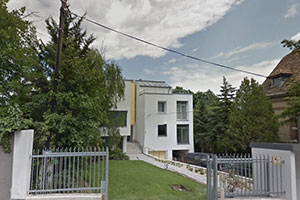 Raoul Wallenberg Center established in Budapest to assist the Swiss Branch in bringing Jews out of Western Ukraine in convoys.
1996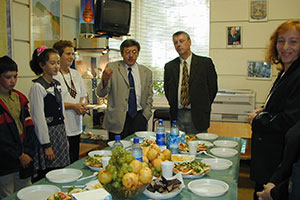 The St. Petersburg office is established by the Finnish Branch.
1998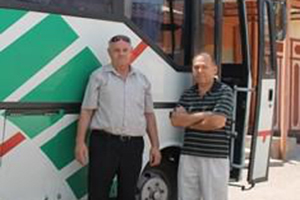 ICEJ Finland sends Aliyah bus to Central Asia.
---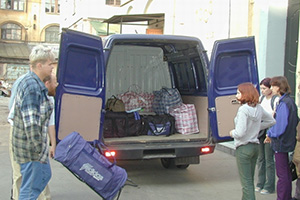 Far Distant Cities Project is established.
1999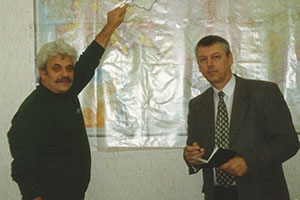 ICEJ Russian Branch is registered by Aliyah Director Howard Flower and his team.
2000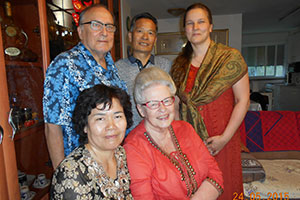 Chinese Jews make Aliyah through Finland.
2001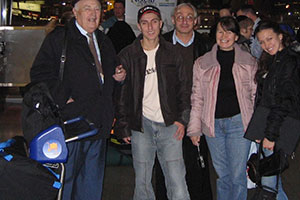 9/11 attack on the twin towers in New York begins to increase Aliyah from North America.
2002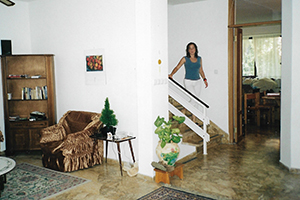 Beit Ha Tikva program begins to help new immigrants settle in Israel as they build up a new life.
2003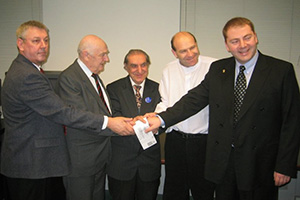 Russian Jews assisted making Aliyah from North America (until 2012).
2004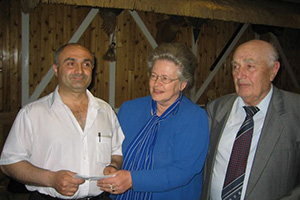 ICEJ fishing trip to New York City to discover Jews who want to make Aliyah and need assistance.
2005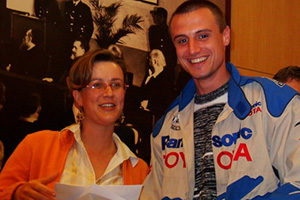 Russian Jews assisted making Aliyah from Germany (until 2011).
2006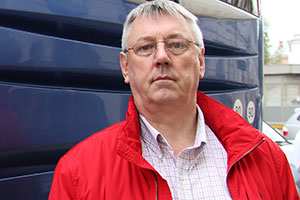 Howard Flower appointed ICEJ Aliyah director to oversee and continue to drive ICEJ's worldwide Aliyah work.
---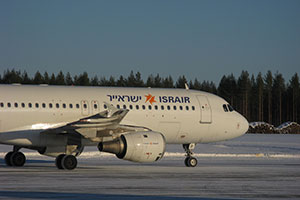 ICEJ begins again sponsoring group and individual Aliyah flights.
---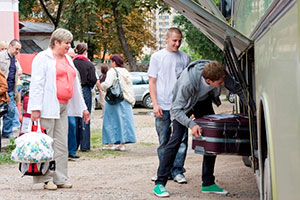 ICEJ begins Aliyah work in Belarus.
2007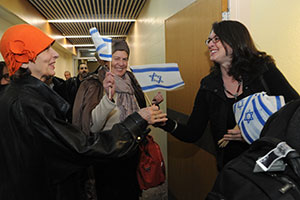 Fishing program begins in France to find and help French Jews to assist them to make Aliyah.
2008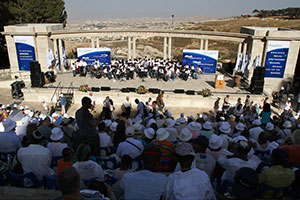 ICEJ starts helping with the JAFI Red Carpet Program.
2009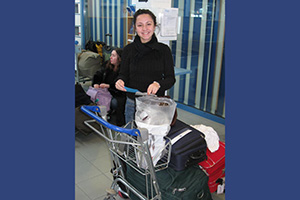 ICEJ begins sponsoring Aliyah flights from Sweden.
2010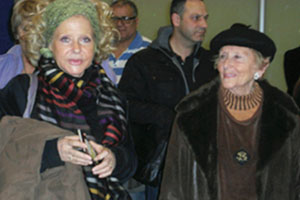 ICEJ sponsors first Aliyah flight for French Jews.
---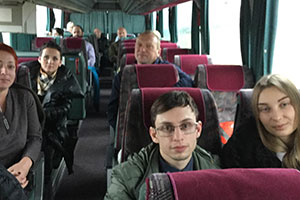 ICEJ begins work in the Baltic counties of Latvia and Lithuania.
2012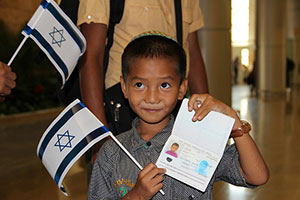 ICEJ begins sponsoring flights of the Bnei Menashe (more than 1,000).
2013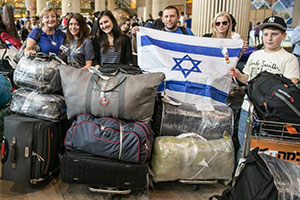 ICEJ begins fishing program in Eastern Ukraine.
2014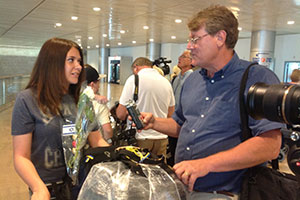 ICEJ begins supporting Aliyah from Ukraine (more than 1,400 rescued).
2015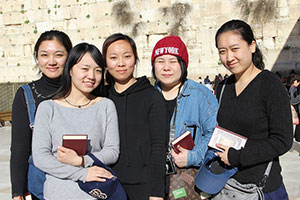 ICEJ sponsors 5 young ladies from Kaifeng to make Aliyah.
2016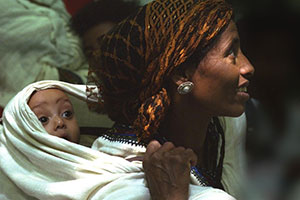 ICEJ begins sponsoring another major wave of Ethiopian Aliyah.
2017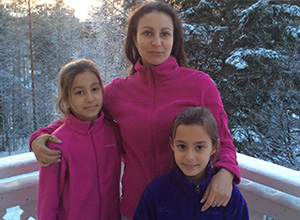 ICEJ responds to major surge of aliyah from Belarus and the Northwest region of Russia. In both regions aliyah has doubled over previous years.
2018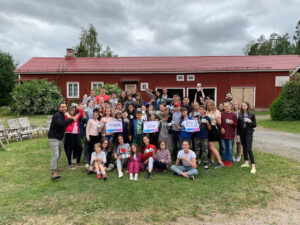 ICEJ increases efforts in providing Jewish summer camps in Eastern and Central Europe.
---
ICEJ launches campaign to help Ukrainian Jews that are hit hard by the civil war in Ukraine.
2019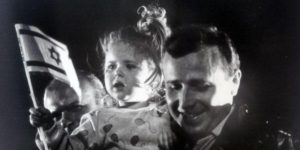 ICEJ reaches a historic milestone of bringing 150.000 Jews back home since its start in 1989.
---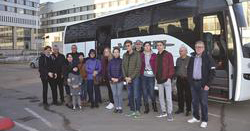 ICEJ sees a surge in Russian Aliyah as a result of the economic difficulty.
2020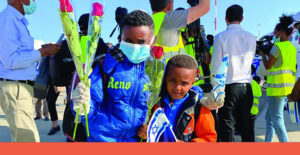 A new wave of 2000 Ethiopian Aliyah starts and ICEJ commits to sponsor them.