A call to pray for Israel
Isaiah 62 Prayer Initiative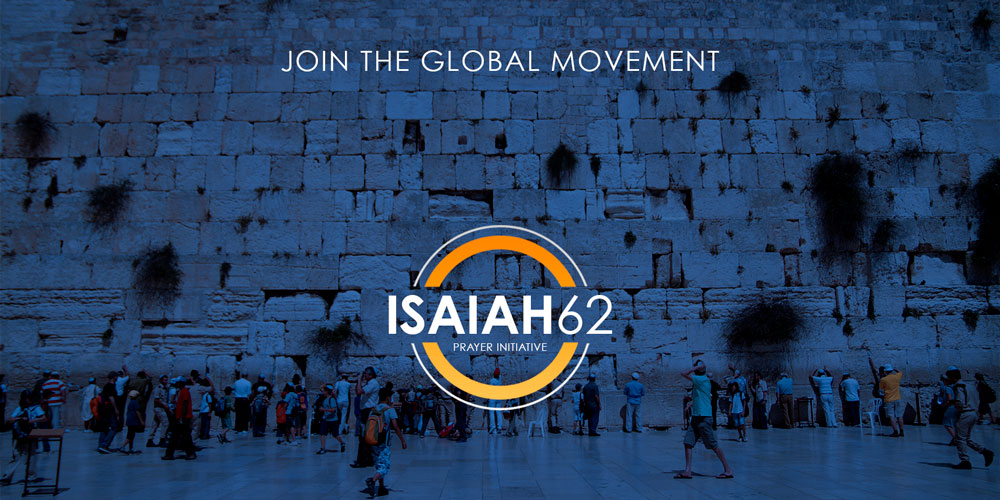 Churches, groups, and individuals around the world are joining monthly to pray for Israel according to the command of Isaiah 62:
I have set watchmen on your walls, O Jerusalem;
They shall never hold their peace day or night.
You who make mention of the Lord, do not keep silent,
And give Him no rest till He establishes
And till He makes Jerusalem a praise in the earth.
(Isaiah 62:6–7)
We invite you to join this global movement of prayer by using our monthly prayer points whenever you pray corporately or individually. Also, if possible, join with us in prayer every Wednesday for our Global Prayer Gatherings and, once monthly as intercession resounds around the globe on Rosh Chodesh.