Update on Rescue of Ukrainian Jews
In this webinar, Roman Polonsky, FSU Coordinator for the Jewish Agency, gave a very moving update on the work taking place at Ukraine's borders to help rescue Jews and bring them back them back to Israel. The ICEJ's Dr. Jürgen Bühler and David Parsons gave updates on how the ICEJ is involved with these rescue efforts.
Recorded: Thursday, March 10, 2022
---
I welcome you to join us for other informative webinars featuring global leaders speaking on topics specifically geared for Israel-minded Christians join us each Thursday at 9:00am ET. 
Recent topics have included:
Ukraine and the Message of Purim
Update and Prophetic Thoughts on Ukraine
The Continuing Impact of the Abraham Accords
A Short History of Christian Zionism
Update from the North
The Newer Testament
Israel and the Challenges of Delegitimization
The Newer Testament
Update from the North
Ending the Israel Hate-Fest at the UN
From Festival to Festival
Deitrich Bonfoeffer on the Christ-Centered Life
The Kindling of Biblical Zionism
The Contradictions of Paul
Yom Kippur Webinar
Rosh Hashanah Webinar
The Tragedy of Afghanistan
These webinars take place on Zoom: on.icej.org/ICEJWebinar.
We hope you can join us.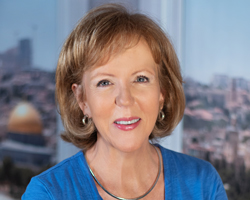 For Zion's sake,
Susan Michael
USA Director