Israel's Rebirth as a Nation – The Global Impact
A Yom Ha'Atzmaut Special
This week's vido – a  Yom HaAtzmaut Special was entitled :Israel's Rebirth as a Nation – The Global Impact" and features ICEJ VP and Senior Spokesman David Parsons
Recorded: Thursday, May 5th
---
I welcome you to join us for other informative webinars featuring global leaders speaking on topics specifically geared for Israel-minded Christians join us each Thursday. 
Recent topics have included:
The Power of the Resurrection
The Passover Connection: Pesach and Passion Week
The Importance of the Negev Summit
First Hand Accounts of Rescuing Holocaust Survivors from Ukraine
Impact of the Ukraine Conflict on Israel
Ukraine and the Message of Purim
Update on Rescue of Ukrainian Jews
Update and Prophetic Thoughts on Ukraine
The Continuing Impact of the Abraham Accords
A Short History of Christian Zionism
Update from the North
The Newer Testament
Israel and the Challenges of Delegitimization
The Newer Testament
Update from the North
Ending the Israel Hate-Fest at the UN
From Festival to Festival
Deitrich Bonfoeffer on the Christ-Centered Life
The Kindling of Biblical Zionism
The Contradictions of Paul
Yom Kippur Webinar
These webinars take place on Zoom: on.icej.org/ICEJWebinar.
We hope you can join us.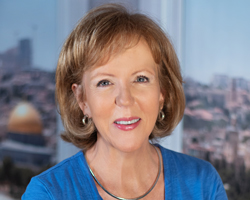 For Zion's sake,
Susan Michael
USA Director