Thursday, June 3rd, 9am EST
"Jerusalem in Islamic Eschatology"
Join on Zoom
---
Join us on Thursday at 9am EST for the ICEJ Webinar: Jerusalem in Islamic Eschatology! We will be joined by ICEJ Vice President & International Spokesperson David Parsons and Author & Journalist on the Middle East Johannes Gerloff.
---
Join us every Thursday at 9:00am (EST) for informative webinars featuring global leaders speaking on topics specifically geared for Israel-minded Christians.
Recent Topics have Included:
Resurrection and First Fruits
Passover and the Cross
The Israeli Elections
The ICC Decision Against Israel
The Christian Role in Israel's Rebirth
Christians and the Holocaust
These webinars take place on Zoom: on.icej.org/ICEJWebinar.
We hope you can join us.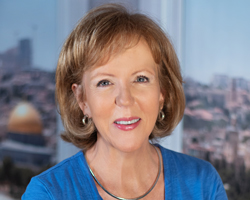 For Zion's sake,
Susan Michael
USA Director