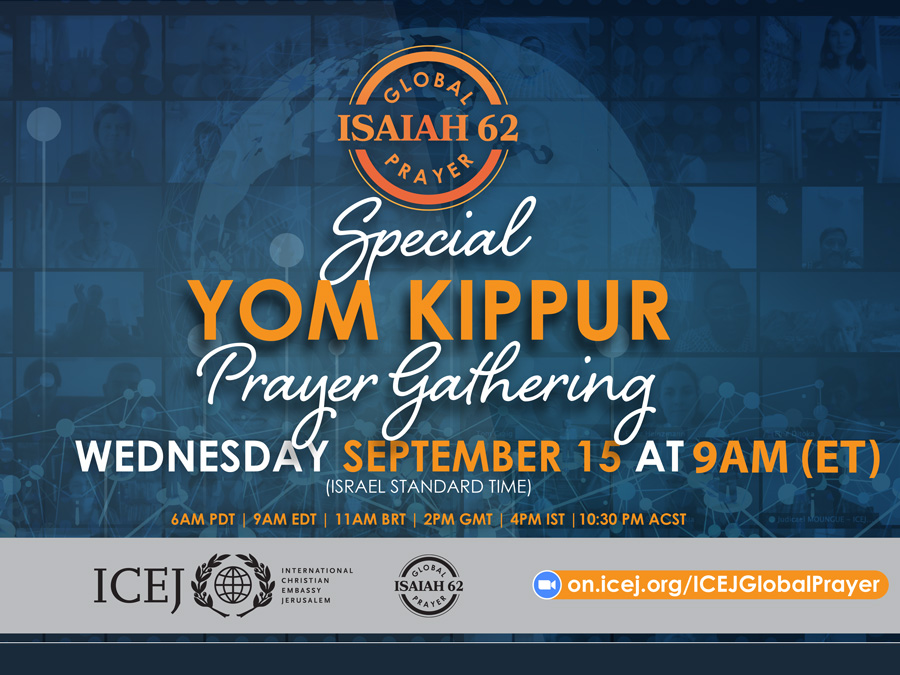 Join us this Wednesday for a very special Erev Yom Kippur Global Prayer Gathering.
When the coronavirus pandemic started in 2020, and we began meeting online to pray about  its impact on the nations, we didn't know we'd be starting a global prayer phenomenon.
Now, we join Christian pastors and ministry leaders every Wednesday for impactful updates and prayers from around the globe.
Upcoming Global Prayer Gathering Calls
Wednesday, September 15, 2021
9:00am EST
on.icej.org/ICEJGlobalPrayer