Comforting elderly Jews
ICEJ Homecare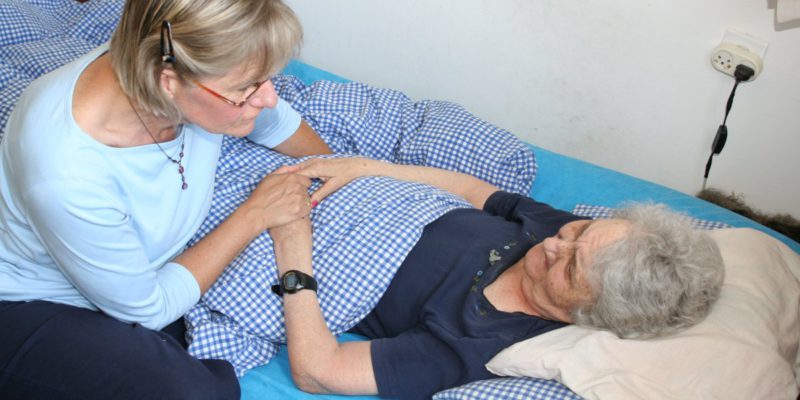 SUPPORT HOMECARE
Since 1996 the Nursing Homecare Program has been a significant arm of the ICEJ. Our team in Jerusalem provides basic nursing assistance and physical care to many elderly and disabled Russian Jewish immigrants, while also considering their social and emotional well-being.
The care helps uprooted Russian Jews who have chronic medical problems or disabilities to be able to stay in their homes without having to be moved to an institutional facility.
In addition to providing nursing care, the Russian-speaking staff share their time and friendship and let each one know how precious they are. Jewish holidays and birthdays also provide opportunities to reach out with small gifts and flowers. For many families, Homecare visits are the highlight of their week.
Encouragement, friendship, shared moments of joy and sadness, the competent hands of a nurse, financial support for critical needs—these are the elements of Homecare.
Since war has broken out in Ukraine, our Homecare team has been busy helping new immigrants from war-torn Ukraine settle into their lives and immediately receive the emotional and physical care they need.
We invite you to have a glimpse of the hidden stories of ICEJ Homecare.
SUPPORT HOMECARE