ICEJ Webinar Series
The Charge of War Crimes in Gaza
Join our Webinar on Thursday November 9 at 8 a.m (ET) for an interesting Current Affairs discussion, "The Charge of War Crimes in Gaza." Hosted by ICEJ VP & Senior Spokesman David Parsons, with special guest, Prof. Avi Bell, Specialist on International Laws of Warfare.
---
I welcome you to join us for other informative webinars featuring global leaders speaking on topics specifically geared for Israel-minded Christians join us each Thursday. 
Recent topics have included:
IDF Progress in Gaza
Israel's Case for Dismantling Hamas
How More Christians Can Stand with Israel
Heroes and Hostages
The Israeli Expert Who Predicted this War
What's New at the Feast?
Are Israel-Christian Relations in Crisis?
Feast Update Part 2
Feast Update Part 1
The Apostles' Teaching on Giving to Israel
Middle East Status Update: Energy, Politics, Security
Celebrating Israel at 75
Terror and Rockets at Passover
The Iran-Saudi deal and it's Impact on Israel
Israel's Divide Over Judicial Reforms, Part Two
Israel's Divide Over Judicial Reforms, Part One
Lessons From Purim
One Year of Urgent Ukrainian Aliyah
These webinars take place on Zoom: on.icej.org/ICEJWebinar.
We hope you can join us.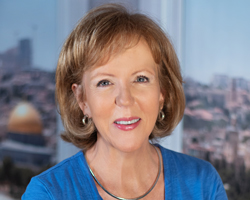 For Zion's sake,
Susan Michael
USA Director