Standing with Israel during Holiday Seasons
ICEJ Aid Holiday Distributions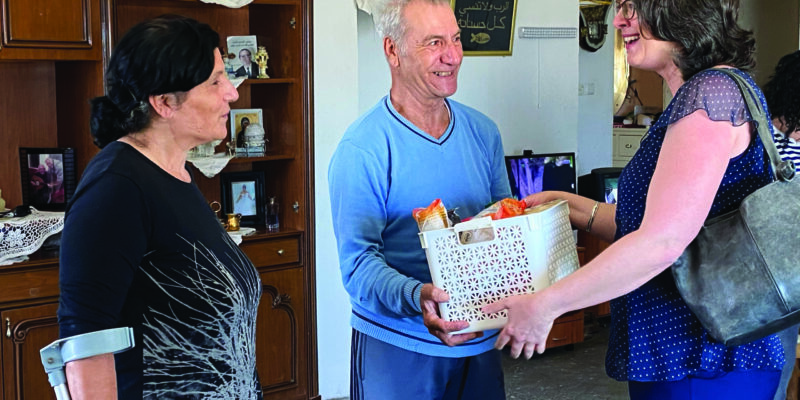 Since our founding in September 1980, the International Christian Embassy Jerusalem has assisted families in times of need time and time again.
In Israeli society the different holiday seasons such as Passover, Shavuot, Feast of Tabernacles, and Hanukkah are important feasts that are widely celebrated in the communities with their families. Sadly many of the single parent families,  new immigrants and other disadvantaged families often don't have the means to celebrate.
This is when the ICEJ can show our love and support and give in these times of need.
BE A PART OF HELPING FAMILIES IN NEED DURING THEIR HOLIDAY SEASONS! Send your most generous gift today and participate in blessing and impacting Jewish families in Israel during their different Holiday celebrations
Current Appeals
Passover Food Distribution
Many single parent families, new immigrants and elderly either celebrate alone or don't have the means to purchase all the elements to celebrate Passover one of the most important celebrations in Jewish tradition. The ICEJ stands with these families to make the celebration possible.
Feed Families
Hanukkah & Christmas Outreach
During the Hanukkah and Christmas season the ICEJ is reaching out every year to many Jewish and Arab families to spread the Joy of this special Holiday Season. We provide families with toys for the kids and food packages.
Give to Families in Need