A Short History of Christian Zionism
In a world where antisemitism is on the rise and Judeo-Christian beliefs are under constant attack it is prudent to have our tool belt well-equipped in order to be able to give an answer regarding our stand with the Jewish people.
Watch this timely webinar entitled "A Short History of Christian Zionism."
Recorded Thursday, February 17, 2022
---
I welcome you to join us for other informative webinars featuring global leaders speaking on topics specifically geared for Israel-minded Christians join us each Thursday at 9:00am EST. 
Recent Topics have Included:
Ending the Israel Hate-Fest at the UN
From Festival to Festival
Deitrich Bonfoeffer on the Christ-Centered Life
The Kindling of Biblical Zionism
The Contradictions of Paul
Yom Kippur Webinar
Rosh Hashanah Webinar
The Tragedy of Afghanistan
Possessing the Gates of our Enemies I & II
The New Israeli Government
Resurrection and First Fruits
Passover and the Cross
The Israeli Elections
The ICC Decision Against Israel
The Christian Role in Israel's Rebirth
Christians and the Holocaust
These webinars take place on Zoom: on.icej.org/ICEJWebinar.
We hope you can join us.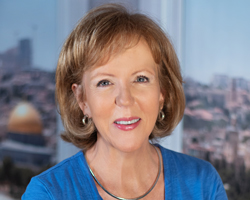 For Zion's sake,
Susan Michael
USA Director