Thursday May 27, 9am EST
"Israel Goes From Rocket War to Aliyah Flights"
Join on Zoom
---
Hosted by the ICEJ's David Parsons, this high-level briefing will display the full resiliency of the Jewish people and their commitment to build the State of Israel.
Special guest, Ilan Keith Isaacson, Security Chief for the Eshkol Region, will speak about the recent conflict and its impact on southern Israel while Danielle Mor, Director of Christian Friends of The Jewish Agency, will discuss the miraculous flights due to arrive any day, filled with new Jewish immigrants excited to begin their new lives in Israel.
---
Join us every Thursday at 9:00am (EST) for informative webinars featuring global leaders speaking on topics specifically geared for Israel-minded Christians.
Recent Topics have Included:
Resurrection and First Fruits
Passover and the Cross
The Israeli Elections
The ICC Decision Against Israel
The Christian Role in Israel's Rebirth
Christians and the Holocaust
These webinars take place on Zoom: on.icej.org/ICEJWebinar.
We hope you can join us.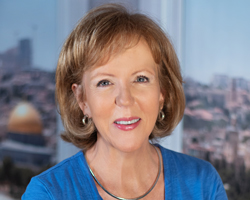 For Zion's sake,
Susan Michael
USA Director