Rockets of Rejection: The latest Palestinian war against Israel in context
—by David Parsons, Vice President & Senior Spokesman of the International Christian Embassy Jerusalem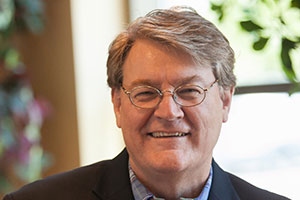 As usual, one of the first casualties of war is truth. 
 
Many would have us believe the latest Palestinian rocket war against Israel was triggered by the land dispute in Sheikh Jarrah and the desecration of the al-Aqsa mosque in Jerusalem. But those are just a pretext to hide the real agenda behind this campaign of Palestinian violence and terrorism. The riots and rockets causing mayhem and loss across the Land of Israel right now were a message from both Fatah and Hamas that they continue to reject peace and particularly the dramatic move towards Arab-Israeli normalization embodied in the Abraham Accords. 
 
For the record, tensions indeed were building in Jerusalem over recent weeks until a convergence of events brought them to a boiling point. Small groups of Arab and Jewish agitators were facing off almost daily at the site of the disputed homes in Sheikh Jarrah – nothing new there. But this time the dueling protests came as Muslims were observing the month of Ramadan, a time when Islamic passions and prejudices can easily be stirred against Israel and the Jewish people – especially over Jerusalem. A number of Jerusalem Arab youths then began slapping Orthodox Jews walking through the Old City and posting video clips of the humiliating slaps on TikTok. A group of far-right Jews responded by accosting Arabs on Jaffa Road one evening last week, forcing Israeli police to repel them with anti-riot gear. Meanwhile, the police also barricaded the entrance to Damascus Gate, where Palestinians were congregating to stage their own attacks. Palestinian leaders cried foul at Israel and incited their people to even more violence. 
 
Then came the last Friday of Ramadan – decreed 'Al-Quds Day' by Iran's late Ayatollah Ruhollah Khomeini to provoke jihad for Jerusalem. Right on cue, Palestinians stashed piles of rocks in the al-Aqsa mosque at the south end of the Temple Mount for use in stoning Jews praying at the Western Wall down below. Israeli forces intervened, the rock-throwers retreated into the mosque, and the standoff escalated from there over the weekend. 
 
It was on Monday that Hamas, feeling sidelined down in Gaza, decided to enter the fray and trigger an explosion – which also was timed to spoil Israel's annual celebration of Yom Yerushalayim (Jerusalem Day). The military wing of the Islamist terror militia issued an ultimatum, calling for the removal of Israel's security forces from the Temple Mount compound and Sheikh Jarrah neighborhood, and the release of Palestinian terrorists imprisoned in Israeli jails – all by 6:00 PM that evening. When its conditions were not met, Hamas fired seven rockets at Jerusalem, and the fourth Hamas rocket war with Israel was on. 
 
Yet the current conflict must be viewed in a much wider context. 
 
Ever since the Trump administration forged the Abraham Accords between Israel and four Sunni Arab states (United Arab Emirates, Bahrain, Sudan and Morocco), the regional momentum towards peace has been growing, leaving the Palestinians isolated and under pressure – including from Arab leaders – to finally start coming to terms with Israel. Even Israeli Arab members of the Knesset were joining in, as the Ra'am party was poised to break a long-standing political taboo by joining a coalition government as an outside partner. 
 
Trapped by the push for peace, the Palestinians initially tried to escape by calling for elections – their first in sixteen years. But when Fatah realized they would likely lose to Hamas, Palestinian Authority head Mahmoud Abbas called off the elections (while falsely blaming the delay on Israel). This led to growing discontent at home, and Palestinian officials figured the only other way out was to play the Jerusalem card – something they are experts at doing. For 100 years now, Palestinian leaders have repeatedly fed their people and the entire Muslim world the lie that Israel is endangering the al-Aqsa mosque. And sadly, this false accusation always seems to find an audience. 
 
For weeks now, both Fatah and Hamas have been ratcheting up the rhetoric against Israel, especially on Jerusalem. Increasingly during Ramadan, they have openly called for confrontation with Israel in the city and "on the roads," while also amplifying their appeals for martyrdom. They also have urged the '48 Arabs (Israeli Arab citizens) to join the battle – which, tragically, many have. This deliberate incitement campaign has all been meticulously documented over recent weeks by the monitoring group Palestinian Media Watch. Hamas then instantly leapfrogged Fatah in their internal rivalry by launching rockets at Jerusalem to "defend al-Aqsa" – something Fatah (thankfully) is not able to do right now. 
 
The truth is that the Sheikh Jarrah land disputes have been winding their way through the Israeli courts for several years now, and they involve private litigants seeking legal recourse in delinquent rent cases, rather than any draconian Israeli government demolition orders, as is widely portrayed. In addition, Israeli authorities had already decided to postpone any court decisions on the properties until after Ramadan as a means to lower the temperature. 
 
And concerning the al-Aqsa mosque, it was Palestinian rioters and rock-throwers who desecrated the mosque (yet again) by amassing stones there for pre-calculated use against Jewish worshippers and Israeli police, and then by seeking refuge in the mosque to evade arrest for their blatantly criminal behavior. 
 
Thus, neither the Sheikh Jarrah disputes nor the Palestinian scam at al-Aqsa could ever justify the current wave of violence and terror which Fatah and Hamas have now unleashed upon all the peoples of this Land. Viewed in proper perspective, these riots and rockets were simply a means for both Palestinian factions to express their unwavering rejection of peace with Israel. 
 
The shame is that Israelis were coming so close to a genuinely historic breakthrough of reconciliation with their Arab neighbors – both in the region and within their own borders. But alas, those hopes are now badly battered, the pressure is off the Palestinians to make peace, and who knows when these raging flames they ignited will be extinguished.