ICEJ Staff Helping Ukrainian Jews Adjust to Israel
The ICEJ's involvement in the current wave of urgent Aliyah from Ukraine includes members of our Jerusalem staff who speak Ukrainian and Russian and are helping new immigrants adjust to the rules, language, and culture of Israel.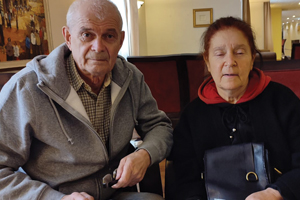 Anna Lan is originally from Russia, while Liliya Shapchyts came to Israel from Belarus. Both have been on the ICEJ staff for many years, and they eagerly accepted a recent offer to help new Ukrainian Jewish immigrants staying at a local Jerusalem hotel complete their applications for Israeli identity cards in Hebrew. Anna also assisted with translation for children participating in fun activities at the hotel, such as arts and crafts.
"As someone originally from Russia, I am very happy to be able to assist these people from Ukraine," said Anna. "Not only are they adapting to a new country, which is hard, but they are also coming with very few possessions and are in a state of shock. I'm so grateful that God can use me in this small way of translating for them."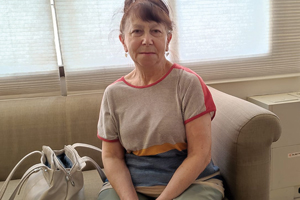 For Liliya, the chance to help these new immigrants extends beyond the hotel corridors. She is assisting new immigrants by providing them with critical information in Russian about life in Israel, such as getting an Israeli mobile phone and applying for a bus card so that they can travel around town with ease.
"I'm very happy to help these people," assured Liliya. "I understand what it is like to come to a new country and the difficulty of not knowing where to start with things or how to do things. It is very hard when you don't know the Hebrew language."
---
Your gifts help us support Ukrainian Jews making Aliyah.