ICEJ Rescues More Holocaust Survivors
By: David Parsons, ICEJ VP and Senior Spokesman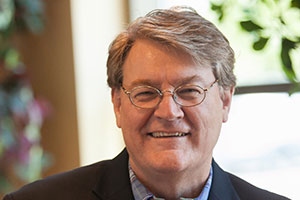 As the current wave of Ukrainian Jewish war refugees making Aliyah to Israel continues, an ICEJ team was at Ben-Gurion Airport on Thursday evening to welcome our latest sponsored flight of 97 new immigrants coming from all across Ukraine. The flight arriving from Warsaw was once again mostly filled with women, children and the elderly, as the fighting-aged men must stay behind to help defend the country.
Over the past five weeks since Russia's invasion, over 9,000 Ukrainian Jews have filed applications to immigrate to Israel, and nearly 8,000 of them have already arrived in Israel. So far, the ICEJ has sponsored temporary housing and Aliyah flights for 620 of the new arrivals through the Jewish Agency for Israel.
This latest ICEJ-sponsored flight included Jewish families coming from Kharkiv, Mariupol, Kyiv, Odessa, and many other embattled cities all across Ukraine.
As the new immigrants came off the plane last night, our ICEJ team spoke to several Ukrainian Jews about their difficult journey to Israel. One mother and daughter said they had spent several weeks fleeing from Kharkiv, a hard-hit city near the Russian border, all the way over to Poland. While crossing the entire country on their own without a vehicle, they had to find refuge in one town after another. But they were very happy to finally be in Israel, where they would start out at an absorption hotel in Rishon LeZion and eventually settle in Netanya.
While delivering gift parcels to Ukrainian Jewish immigrants at an absorption center in northern Israel this week, our Vice President for Aid & Aliyah Nicole Yoder said one newcomer told her: "There's probably no other place in the world we could have gone and felt the sense of family when we landed here. At the airport, people greeted us with signs saying, 'Welcome home!' And we have truly felt at home."
Also on Thursday, our Israeli charitable partner Shimon Sabag of Yad Ezer L'Haver joined us for the ICEJ's weekly webinar to give his first-hand accounts of our joint efforts to rescue Holocaust Survivors from the fighting in Ukraine.
In the weeks before the war, Shimon was in Ukraine setting up a hospice center to serve aging Holocaust Survivors. So, he already had a team on the ground in Ukraine when the war broke out, and they quickly shifted to rescuing elderly Jews from the worst hit areas. The ICEJ agreed to sponsor this effort and have seen them accomplish amazing feats in the weeks since. As most people were trying to flee the fighting, this rescue team has been courageously going into some of the most dangerous areas to bring out Holocaust Survivors and their families to safety.
"You do not see it fully on television, but some of these cities are completely leveled," Shimon told our webinar audience. "When we got to Mariupol, there was no water, no electricity, no heating, it was -4 degrees, and we saw crowds of people who were just shivering in the cold. But when we were able to extract the Holocaust Survivors, it was an incredible feeling. I have worked with the Christian Embassy for 13 years now, and you guys do a great job. And make no mistake, together we rescued these people from certain death."
"Many times, we have been under fire," he added. "Some rockets have hit within 200 meters of us. Yet despite our fears, we did not flinch and felt God protecting us."
On one rescue mission, the team went into the southern port city of Kherson and brought out several Holocaust Survivors just three hours before Russian forces captured the bridge they crossed to enter and exit the city.
They also went to Kyiv to bring out a 91 year-old Holocaust Survivor with a serious heart condition and took her to the Israeli field hospital just set up near Lviv, where they were able to diagnose her condition and save her life.
"We have brought so many people across the Polish border, that the border guards there have gotten to know us well," said Shimon. "They told us that we should slow down some."
He added that all across Ukraine, his rescue team is now known as "The Unit of the Crazies." Their daring efforts have even caught the attention of the Israeli and foreign press, with Reuters, BBC, Yediot Ahronot, Maariv, Israel Hayom, and Israel TV channels 12 and 13 all filing stories on their exploits. But Shimon feels they are on a special mission to help these Holocaust Survivors who have already seen enough war and suffering in their lives. And it is our privilege and even duty to support them.
So far, our joint rescue efforts have extracted at least 60 Holocaust Survivors and counting from dangerous locations all over Ukraine and brought them to safety in neighboring countries, where most have continued on to Israel with other family members. Many of these Holocaust Survivors are disabled and immobile, and they have needed wheelchairs and even stretchers to get them into a van or ambulance for extraction. So, the ICEJ has even covered the expenses for a special ambulance to handle those in the frailest conditions.
---
Please join us in our efforts to assist with the massive wave of emergency Aliyah from Ukraine. They urgently need our help, so give your best gift today!