ICEJ Webinar: Urgent Update and Prayer for Ukraine Conflict
On Thursday, February 24, 2022, as Russia began invading Ukraine, I called upon our global leaders, particularly those in Ukraine and Russia together to pray and give updates.
Our Aliyah Director Howard Flower (St. Petersburg), and VP AID and Aliyah Nicole Yoder (Jerusalem) were also available to give an encouraging but sober update on exactly how the ICEJ has been called up to assist Ukrainian Jews as they flee Ukraine in order to make Aliyah to Israel.
This call was recorded and is great resource into understanding what is currently happening, how we can pray, and how we can help.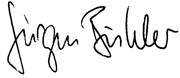 ---
With the Russian invasion of Ukraine many Jewish people have fled their homes and need assistance to get to safety. Together we can help them.