Expanding Prayer Efforts Bear Much Fruit
By: Joshua Gooding, ICEJ Prayer Coordinator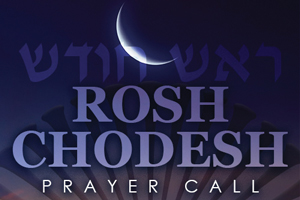 What  started out as a ripple has grown into a wave. On the Day of Pentecost over two years ago, the ICEJ leadership sensed the Lord directing us to host a 12-hour prayer chain with prayer partners around the world joining on Zoom to intercede for Israel and the nations. There were two prayer points: 1) pray for revival in your nation and 2) pray for an outpouring of the Holy Spirit over Israel.
At first the idea of praying for 12 hours seemed like a tall task, and we were not sure if enough people would join to fill the time. Yet to our surprise, the Lord stirred people from some 40 nations worldwide to take 15- to 30-minute time slots—and they actually wanted more time to pray for Israel and their nations.
From this positive response, the ICEJ's Rosh Chodesh prayer chain was birthed. "Unless the Lord builds the house, they labor in vain who build it" (Psalm 127:1). We saw the reality of this Scripture as the Lord has added to the prayer chain every month.
What started with 12 hours and 40 nations has now grown to a full week of 168 hours of prayer, with over 80 nations participating. Since the beginning of this global prayer chain, our prayer points have remained largely the same: 1) pray for revival in your nation and 2) pray for revival in Israel.
It is with great excitement that I share we are beginning to hear testimonies of these prayers bearing fruit. In Kenya and Finland, for instance, ministry leaders are seeing the stirrings of revival. People are encountering the Holy Spirit more intensely in services, new believers are coming to faith, and prayer meetings are lasting all night. We have even heard reports of this happening in Israel!
Our God hears and answers our prayers! This principle is laid out clearly in Luke 11:9 when Jesus said to "ask, and it will be given to you; seek, and you will fine; knock and it will be opened to you." And we do see that persistence in prayer is key to answered prayer.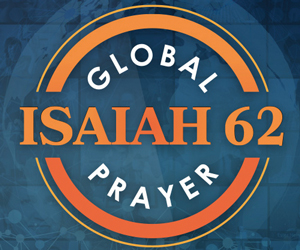 Coinciding with this, the ICEJ has also seen amazing growth and much fruit in our weekly Global Prayer Gathering. In those very first online prayer meetings at the start of the coronavirus lockdowns in March 2020, over 1,000 participants joined us for prayer and encouragement during that difficult time. Since then, we have consistently seen some 400–600 faithful intercessors pray with us every Wednesday at 9:00 a.m. ET . And we have even seen prayers answered before the meetings end.
As I look back upon the faithfulness of God over the past two years and the growth in our prayer efforts, it brings tears to my eyes. The Lord is raising up watchmen from around the world to take their stand in prayer for Israel. Nations are turning toward the Lord, and He is using the ICEJ as a bridge to connect the nations to Israel.
---
If you would like to lead a prayer watch during an upcoming Rosh Chodesh prayer chain, please email John Vedder, your ICEJ USA Prayer Coordinator.
---
Commit to Pray for the Peace of Jerusalem
Christians around the globe are praying according to Isaiah 62:6-7. Take the pledge and receive monthly prayer points from Jerusalem.