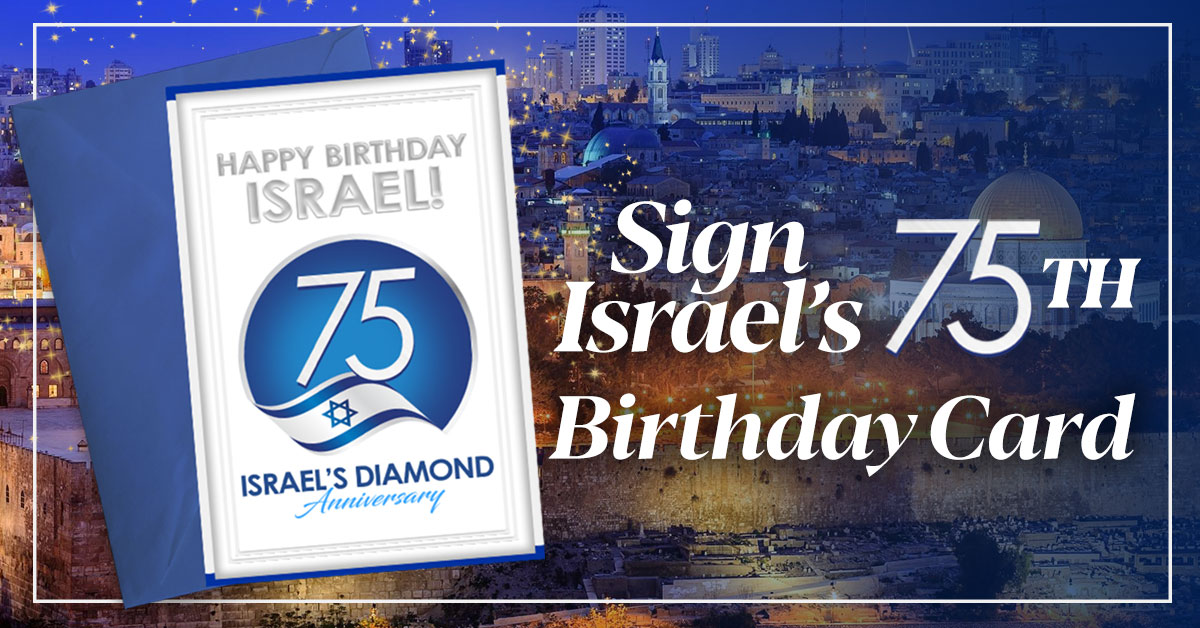 Yom Huledet Sameach—Happy Birthday, Israel!
To: President Herzog, Prime Minister Netanyahu, and the people of Israel
On behalf of Christians across the world, we want to wish you a happy 75th birthday!
May God continue to shine His favor and blessings upon you.
As a token of support on Israel's diamond jubilee birthday of 75 years, we are gathering birthday greetings across the globe to send to Israel's leaders.
Will you show your support by signing this birthday card?