Israel at 75: A Nation Blessing the Whole World
As Israel marks 75 years since its modern rebirth in 1948, the whole world should join the celebrations. For centuries, the Jewish people were scattered among the nations. But the Lord promised that one day, He would regather them to their ancient homeland and use them to benefit the entire world: "And it shall come to pass that just as you were a curse among the nations, O house of Judah and house of Israel, so I will save you, and you shall be a blessing" (Zechariah 8:11).
That day has undoubtedly arrived! For over seven decades, Israel has overcome many challenges to become the Start-Up Nation, leading the world in important advances in agriculture, the environment, science, technology, and medicine.
Consider that the Jewish people came back to a barren land, yet they have brought the desert back to life. In the 1950s Israel built the National Water Carrier to bring fresh water to the Negev, making the desert bloom, just as the prophet Isaiah foresaw: "The wilderness and the wasteland shall be glad for them, and the desert shall rejoice and blossom as the rose" (35:1).
By the 1960s, Israel was a world leader in conserving and recycling water. Today, the nation reuses 85 percent of its water supply. Israelis also invented drip irrigation and water desalination methods that people use around the world. In addition, they have planted over 300 million trees that beautify the land and filter out carbon emissions from the air, as Ezekiel foretold: "This land that was desolate has become like the garden of Eden" (Ezekiel 36:35).
Israel also invented the long-shelf cherry tomato! Indeed, Israeli fruit and produce—such as Jaffa oranges and Medjool dates—are popular exports around the world: "Israel shall blossom and bud, and fill the face of the world with fruit" (Isaiah 27:6).
Later, Israel emerged as one of the most innovative nations on Earth. Did you know Israelis developed the first microprocessor for personal computers? The first firewall to protect computers from data theft? And the world's first USB memory stick? In medicine, Israeli researchers invented the PillCam—a little camera a person can swallow that allows doctors to detect diseases without invasive surgery. They also have come up with a phone that can diagnose diseases through smell. And then there is ReWalk—a battery-packed "exoskeleton" that allows the disabled to walk again. The list of Israeli innovations goes on and on. Israelis gave us WAZE, the first driver-assistance phone program with real-time traffic information, and the Watergen system that produces clean drinking water out of thin air. More recently, Israelis invented MobileEye, a leader in the race for self-driving cars. Plus, let's not forget Israel's pioneering work in the field of solar energy. And then there's the Iron Dome, the world's most effective anti-missile system to defend civilian populations from rocket attacks.
Israel has truly been blessing the whole world over its first 75 years as a nation restored to life. And God remains "zealous" to perform all His good promises and plans for Israel: "I am zealous for Zion with great zeal; with great fervor I am zealous for her" (Zechariah 8:2).
So we join with the Jewish people in celebrating 75 years of statehood—a restored nation and great blessing in the midst of the earth!
Digital revolution
Israeli researchers at the Intel lab in Haifa designed the world's first microchips for the 386 Microprocessor, which powered the first PC built by IBM. This breakthrough led to even smaller computers.
Drip irrigation
In 1965 Israeli engineer Simcha Blass noticed that one of two adjacent trees was growing faster because of a leaking water pipe next to it. He launched Netafim, which today supplies drip irrigation systems in 112 countries worldwide.irrigation systems in 112 countries worldwide.
Agri-tech
A special cherry tomato (tomaccio) that stays ripe for long periods was developed by two professors from Hebrew University.
Water conservation
Watergen is a pioneering Israeli company that has developed a portable generator that produces pure drinking water from humidity in the air.
Flash drive
In 1999 an Israeli techie introduced Disk-on-Key, the world's first portable USB memory storage device, later bought by SanDisk. These small, handy devices are known today as flash drives or data sticks.
Medical marvel
An Israeli company developed the PillCam—a miniature camera that, when swallowed, sends images and detects health disorders as it traverses the digestive system, avoiding the need for invasive surgery for many patients.
Cyber-security
In 1993, the Israeli start-up Check Point developed the first information security software program, called Firewall-1, to protect computers from data theft.
Smart navigation
Developed in Israel, Waze was the first smartphone navigation app to provide real-time traffic updates to help people avoid congestion. It was bought by Google in 2013 for $1.1 billion, and today is used by millions of drivers worldwide.
Missile shield
The mobile Iron Dome missile battery, developed mostly in Israel with joint US funding, has quickly proven to be the world's most effective short-range anti-rocket interceptor, with a shoot-down rate of 95 percent.
Self-driving cars
The Israeli company Mobileye has partnered with leading car manufacturers to pioneer the safest, most reliable computer-assisted driving programs. Mobileeye cameras are already used in cars built by BMW, GM, Volvo, and more.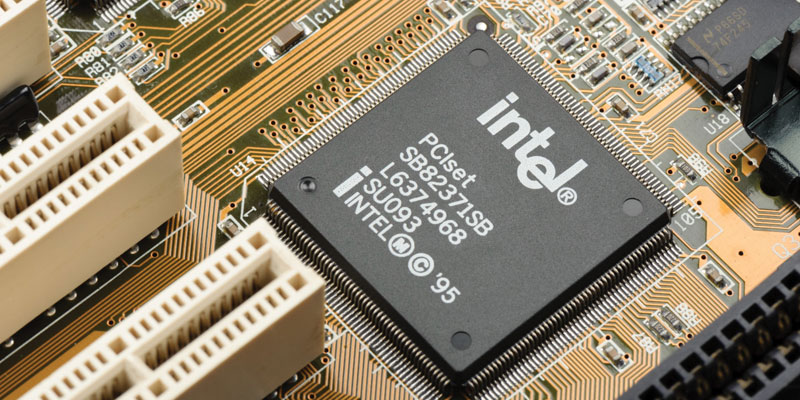 ---