Israel Responds to Turkey's Urgent Need for Help
Tremors from the earthquakes in Turkey spurred Israelis to be among the first to respond and arrive on the scene to help. More than 15 plane loads of relief supplies from Israel have already landed in Turkey, bringing emergency response teams with them. (Doors reportedly are opening for similar Israeli relief missions to Syria that would be truly historic.)
The International Christian Embassy Jerusalem is partnering with one such proven Israeli relief organization—United Hatzalah of Israel—to bring aid and emergency services to the hardest hit regions of Turkey.
United Hatzalah has built an impressive reputation for being the first responders on the scene of accidents and terror attacks in Israel, with their 6,000 volunteer paramedics nationwide usually arriving within three minutes of any emergency calls. This time, they are dispatching some of their top medics, first aid, and search and rescue teams to assist in the most devastated areas of Turkey.
Your donations will be used to provide sorely needed warm clothing, along with first aid kits, oxygen tanks, defibrillators, and other emergency medical equipment.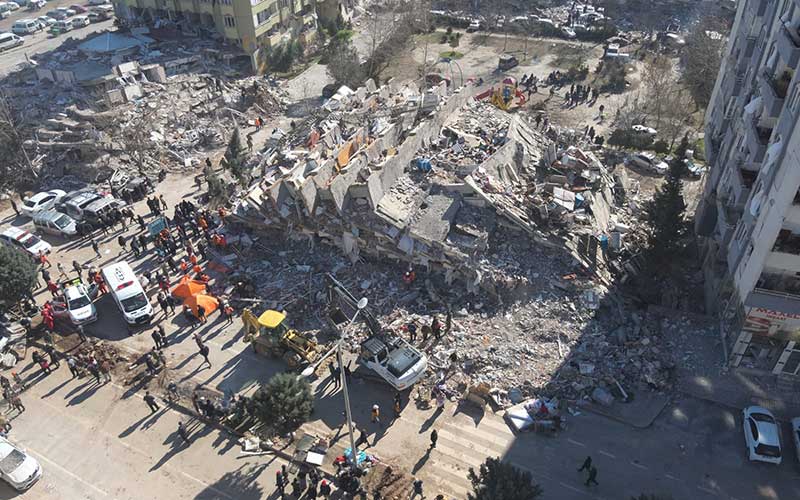 By giving towards these joint efforts, you not only are demonstrating Christian compassion and helping those in desperate need, but you also are enabling Israeli rescue and relief teams to have an even greater impact and thereby improve Israel's standing in the eyes of the world. This is especially fitting and timely given the recent moves toward reconciliation with Israel in the region, in keeping with the prophetic vision of the Isaiah 19 Highway.
---
Please give generously to help those shattered by the devastating earthquakes in Turkey.