2021 MINISTRY REPORT
From its very beginning in 1980, the ICEJ has embarked upon a journey
of giving comfort to Israel and educating churches about Israel. This journey
has involved deeds of compassion impacting virtually every town, village, and
city in some way through benevolence ministry.
STRENGTHENING FAMILIES, PROVIDING A FUTURE AND A HOPE
Through our Providing a Future and a Hope program we have touched various segments of Israeli society in order to help families and individuals struck by the difficulties of life.
Here is a summary of the impact we had in 2021:
990 Families
given food parcels
25 Homes
given repairs and house renovation services
60 Computers
provided to disadvantaged children enabling them to continue school during lockdowns
66 Youth scholarships
awarded for vocational & educational assistance
3 School playgrounds
installed for a Druze school in northern Israel
50 Homeless women
assisted through an ICEJ sponsored shelter
15 Pregnant mothers
in crisis reached, who then decided not to abort their babies
ALIYAH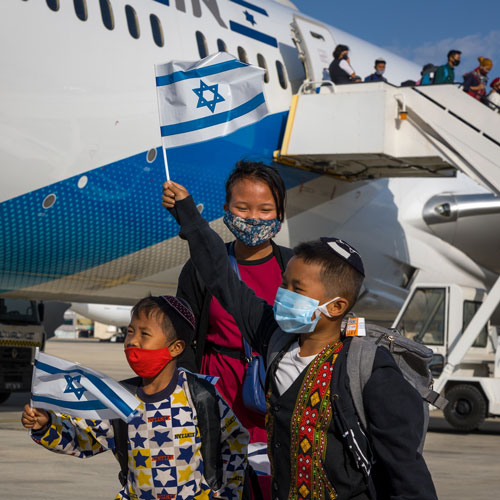 The surge in Aliyah that we saw in 2020 continued in 2021. With your help, we were able to provide Aliyah immigration assistance to Jewish immigrants (olim) from all four corners of the earth. The highlights included helping 30 olim from Northern America, 162 olim from South Africa, and 212 Bnei Menashe olim from India.
In total, the ICEJ helped 1,559 Jewish immigrants make Aliyah to Israel in 2021.
At the end of 2021 the Israeli government approved the return of thousands of Ethiopian Jews. The ICEJ has made a commitment to help as many as possible in 2022.
CARING FOR HOLOCAUST SURVIVORS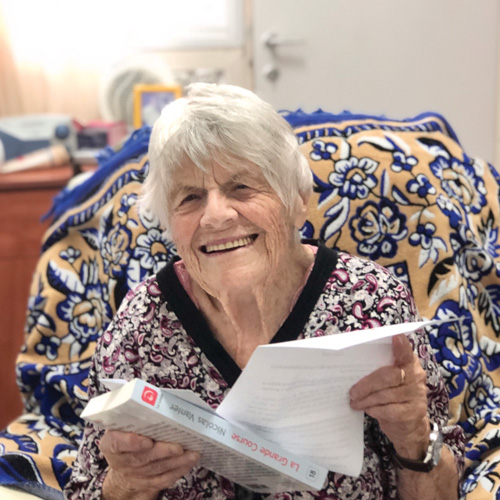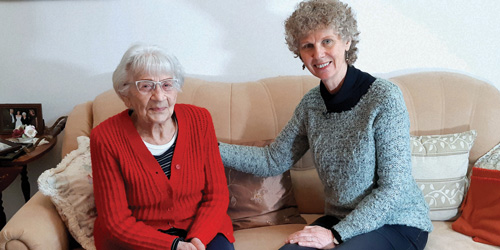 We currently care for a total of 70 survivors who are housed in our Assistant Living facility or in its direct vicinity where they receive our daily services and use the home's community activity center.
In 2021 we also opened a new call center in Jerusalem to address the urgent needs of survivors living outside our of Haifa Home.
Here are some numbers showing how many survivors we have helped since the beginning of 2021:
▶

2,800

survivors received monthly telephone calls
▶

1,930

survivors received bi-annual food packages
▶

586

survivors received monthly food packages
▶

250

survivors received hot meals
▶

285

survivors received assistance in obtaining medical equipment
▶

9

scooters and

2

motorcycles along with helmets and protective vests provided for emergency responders
In May, Israel suffered a large rocket attack from Gaza in southern Israel. Many lives were saved because of the bomb shelters placed by the ICEJ over the last few years. With your help, e were able to place another
42 shelters in 2021 bringing the total to 157

.
Last year, it became evident that the threat of rocket attacks from Lebanon is growing and the need to install bomb shelters in the north of Israel is now an urgent concern.
In 2022 we are committed to raise the funds necessary to place more shelters in northern Israel which will protect Jewish lives.
ICEJ USA PODCAST AND WEBINARS

In January 2021, we launched Walk Thru the Bible, a program of the Out of Zion podcast produced by the ICEJ USA Branch. Thousands have been impacted through this new educational tool.
In April, we organized our first online conference for young adults with special guests from Israel, and 100 young adults in attendance.
In February of 2021, in partnership with Yad Vashem, we organized monthly webinars focused on the Holocaust and antisemitism education.
In 2022, we will continue organizing more educational podcasts, webinars, and in-person events.
THANK YOU FOR YOUR GENEROUS PARTNERSHIP!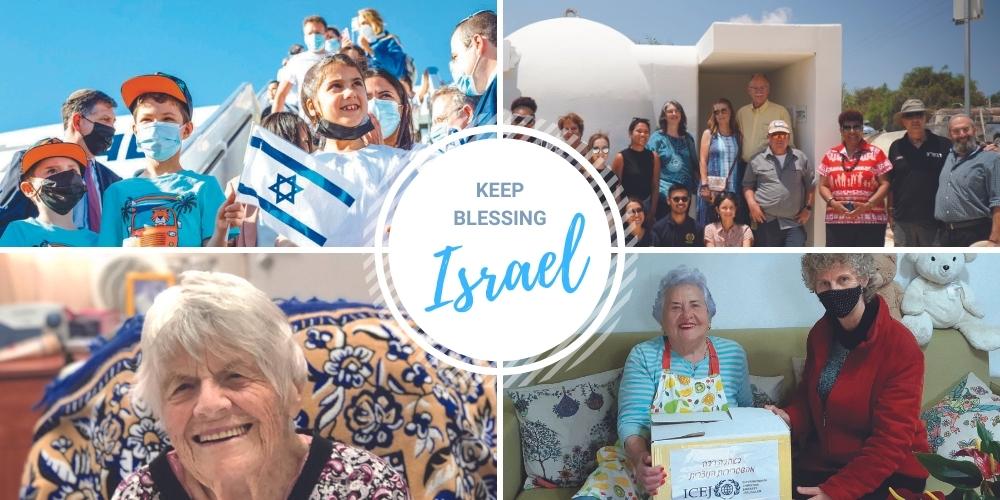 Thank you for standing with Israel in 2021 despite many difficulties and challenges.
We have seen the Lord bless our work in amazing ways and we believe He will continue to multiply our efforts as we faithfully commit to comfort His people Israel.
BLESS ISRAEL TODAY