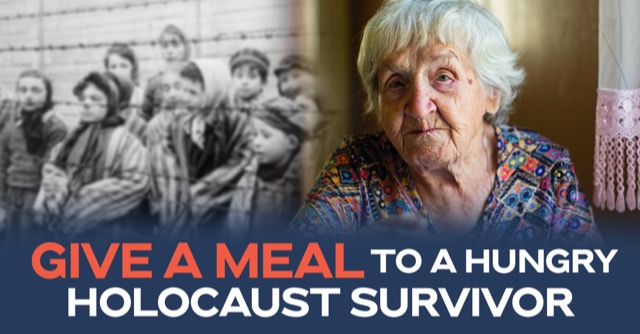 The elderly Holocaust Survivors in Israel need your support to know that they will never again be left alone to suffer, uncertain of where their next meal will come from.
With your BEST GIFT TODAY you can ensure these strong-willed survivors will have a hot meal and no longer feel the desperation of being hungry and alone.
Your support will help the International Christian Embassy Jerusalem:
Feed Holocaust Survivors; even just $3 can provide a meal
Supply them with critical medical care
Provide a warm home to live in
Demonstrate the love of God to these precious people
Now orphaned, many with no family, they have only known terrible pain. Our Haifa Home for Holocaust Survivors provides full-time care and support for many who would have nowhere else to go and no one to care for them.
They overcame the starvation of war; they survived the unspeakable atrocities of the Holocaust yet now fight the plague of poverty in their adult years. 
Please give right now to help us show God's love to Israel and Holocaust Survivors in need.
Please give your best gift today.
© Copyright 2022
International Christian Embassy Jerusalem – USA, Inc.