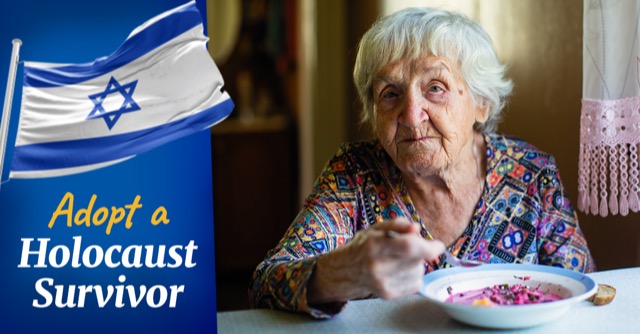 Vulnerable Holocaust Survivors are living in desperate situations all over Israel. With your generous donation today, you can make it possible to adopt more of them into our Haifa Home and provide for their urgent needs.
Every dollar you give today will allow the International Christian Embassy Jerusalem to:
Feed Holocaust Survivors; even just $3 can provide a meal
Supply them with critical medical care and medicines
Provide a warm home to live in
Give them a place of community and companionship
Demonstrate the love of God to these precious people
These desperate survivors of the Holocaust need homes, hot meals, specific medical care, and the kindness of others.
Please give your best gift to help meet these needs today.
© Copyright 2022
International Christian Embassy Jerusalem – USA, Inc.