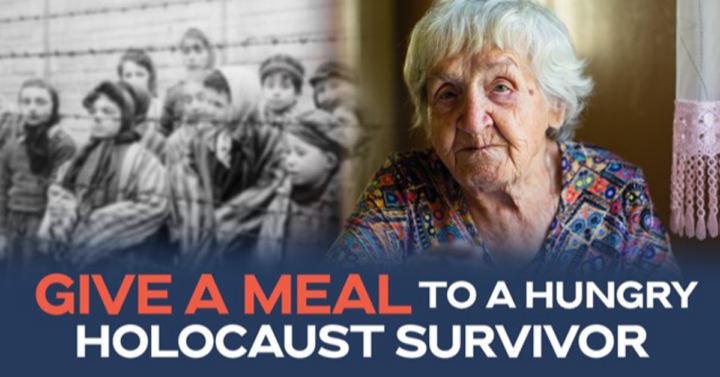 Every day, an elderly Holocaust Survivor sits all alone at a table with no food in front of them. As the evening comes, hunger sets in, and memories of deprivation from their days at a concentration camp come rushing back.
It is a heartbreaking reality for nearly 50,000 Holocaust Survivors living in poverty, unsure of where the next meal is coming from.
But YOU have the ability to change that today, right now.
At our Haifa House for Holocaust Survivors, we are committed to providing these precious people with safe shelter, nutritious meals, expert medical care, and a loving community.
With your monthly gift, you will bring warmth, comfort, and dignity to these extraordinary human beings who have suffered unimaginable trauma.
Your generous donation WILL change a life!
$15 a Month – 1 Meal a Week
$30 a Month – 2 Meals a Week
$60 a Month – 5 Meals a Week
$90 a Month – 1 Meal a Day
Your support will help the International Christian Embassy Jerusalem:
Feed Holocaust Survivors
Supply them with critical medical care
Provide them a warm home to live in
Demonstrate the love of God to these precious people
Please give a recurring monthly gift right now to help us show God's love to Israel and Holocaust Survivors in need.
Please give your best gift today.
© Copyright
International Christian Embassy Jerusalem – USA, Inc.