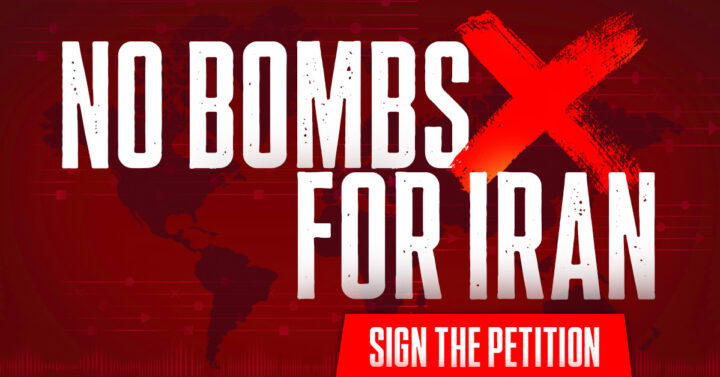 No Bombs for Iran!
If we do not raise our voice and demand those in control stop Iran from building nuclear weapons, they will do what they have publicly vowed to do: destroy Israel.
As Christians and defenders of freedom, we must not turn our backs on Israel.
Not taking action against Iran puts Israel directly into harm's way. Please lift your voice to help stop any efforts that would allow Iran to develop nuclear weapons.
© Copyright
International Christian Embassy Jerusalem – USA, Inc.